Back to all posts
Posted on
2023 Volleyball Allstars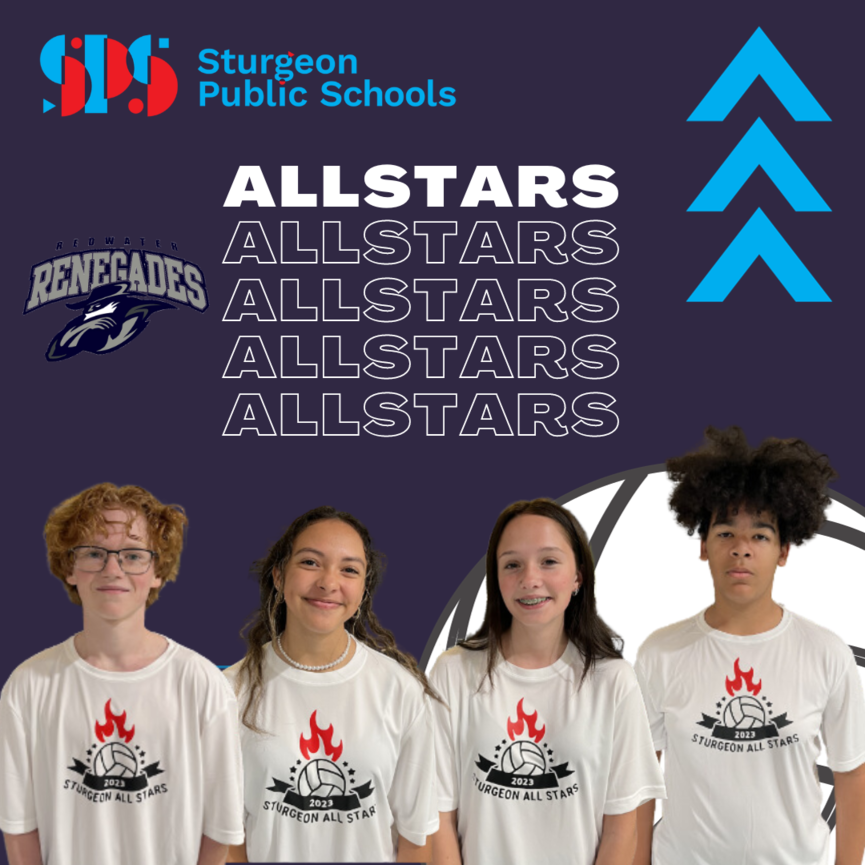 We are proud to announce our Junior High Volleyball Allstars for the 2023 season! These athletes were selected by their coaches for their commitment to excellence both on and off the court. Congratulations to each of these student athletes on their achievement. Go Renegades!
Shaye Wood
"Shaye emerged as a dedicated and exceptional team player this season, consistently uplifting those around him with enthusiastic high fives and words of encouragement. His continuous improvement throughout the season reflects his commitment and hard work. Outstanding performance, Shaye!"
Payton Carter
"Payton served as a determined leader on the court, consistently putting forth her best effort, tracking down balls, and actively contributing to the improvement of those around her. Exceptional performance this season, Payton!"
Isabelle Burke
"Isabelle epitomized the kind of athlete you aspire to be on the court. Her infectious smile and positive demeanor created a ripple effect, uplifting teammates around her. Her energy and eagerness to learn new skills made collaborating with her a delightful experience. Congratulations on a fantastic year, Isabelle!"
James Lewyk
"James demonstrated exceptional leadership qualities throughout the season, extending beyond just games and encompassing practices and off-court interactions. His commitment to skill development was evident, as he consistently sought to refine his abilities, making him a highly coachable athlete. Congratulations on a fantastic season, James!"